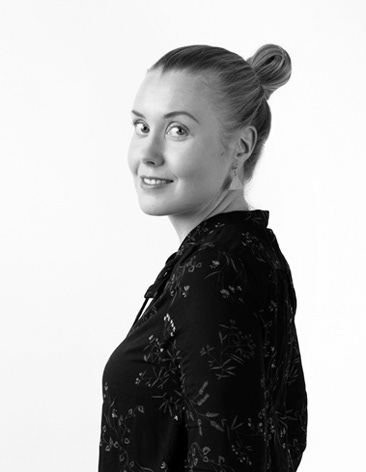 Sanna Kivioja (married name Sanna Maria Väliaho)
is
an illustrator, graphic designer and art director
based in Helsinki, Finland.
She studied graphic design at the Kymenlaakso University of Applied Sciences and graduated in 2010.
She has worked as a graphic designer in agencies and in-house. She also works as a freelance designer.
You can read more about Sanna's background from
LinkedIn
.
Sanna has an eye for detail and color. She loves to create something unique and fresh in every project.
In her works she uses many different techniques, depending of the content and desirable result.

"I absorb inspiration to my work from good music and movies, stories, nature, travelling, art, history, fashion and dreams. I get extra powers from yoga, running, painting and being by the Sea."



Photo by Tanu Perintö
This site is a collection of selected works of Sanna Kivioja.
PDF Portfolio (with more corporate / in-house work) or CV by request.
CONTACT:
Available for freelance work.
Please do not hesitate to contact:
sanna.kivioja@gmail.com
phone: +358 50 349 9783